———————————-
Thank YOU for visiting us at www.palmerstudio.com
It has been our family's pleasure to photograph families and weddings in Mobile and all along the Gulf Coast for over 50 years. Palmer Studio actually started in my grandparents home about 1946. My father, W. F. "Buddy" Palmer began his career photographing neighbors and their children.
Some of those families are still our clients and we are on the fourth generation of photographing children and weddings. In 1958, my parents opened the first storefront studio "At the Loop" on the corner of what is now Airport Boulevard and Williams Street. Business thrived, even in a recession, and in 1965 the studio moved three doors east to our current location. Parents, brothers, sisters, and aunts, have all been a part of the studio.
We have gone from Black and White and hand-colored portraits made with sheet film cameras and flash bulbs, to roll film cameras with electronic flash for color weddings and portraits, to the finest high-resolution digital cameras.
All Photography Services
Looking for a Portrait?
"We have always maintained that our clients are part of our family and invite you to join us in preserving your family history." Denis Palmer
Photo Services
Our History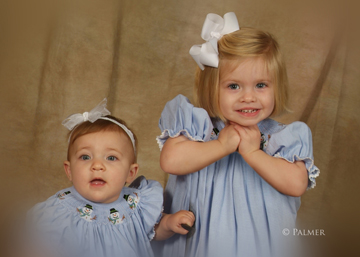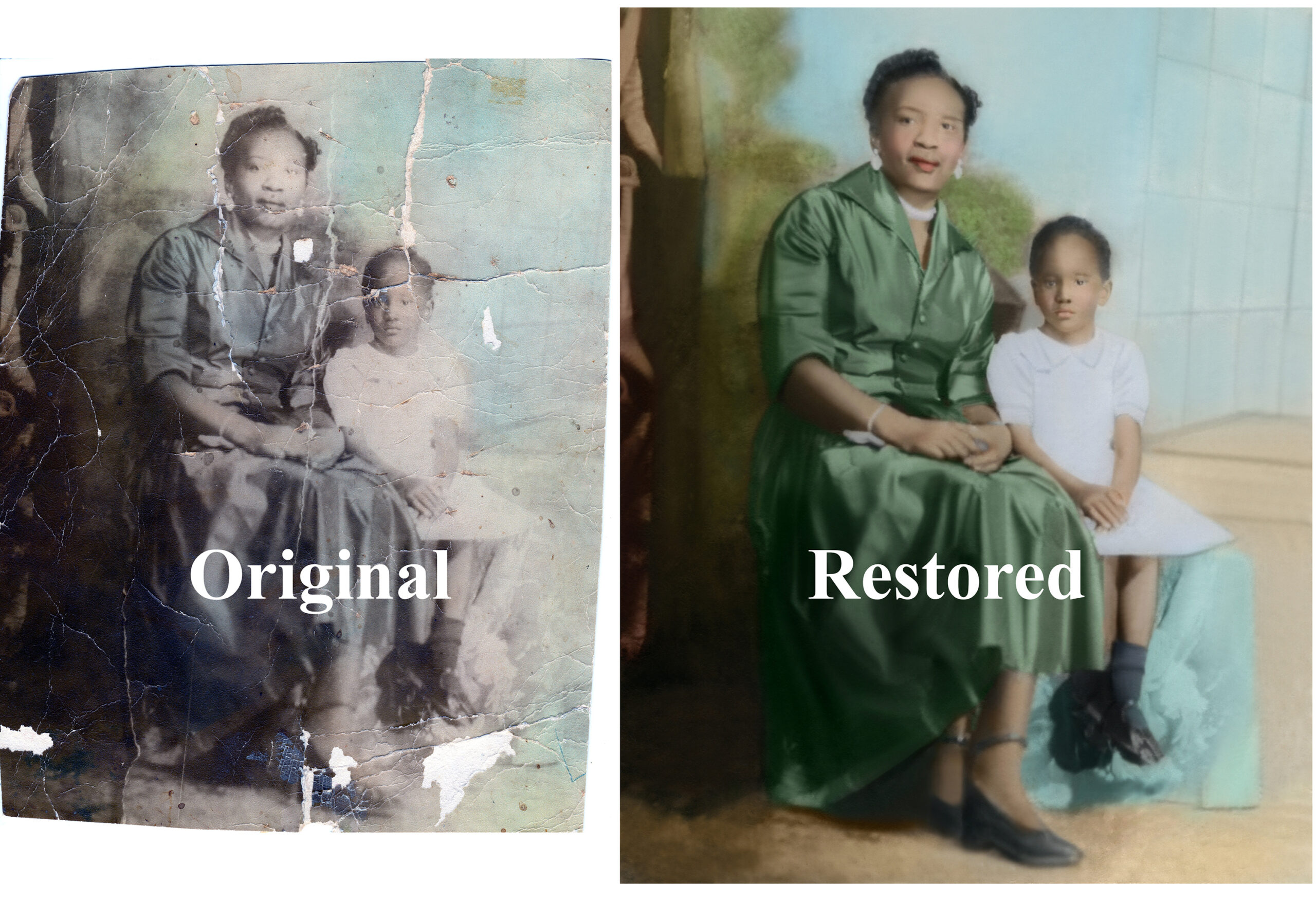 Photo Restoration
Restoring Memories, one photo at a time
See some our past clients Photo restoration work below.
Restoration Services